Celebrating Milestones in the New Normal: A Quick Guide to Getting Your Event Back on Track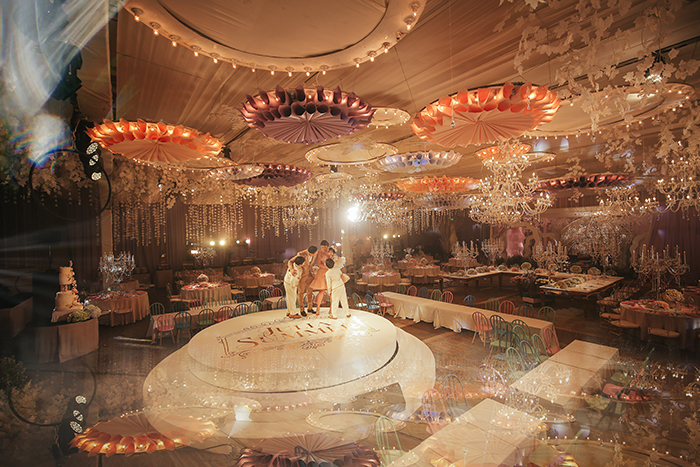 Within the last few months, the search for wedding ceremony and reception venues and perfect backdrops meant for grand festivities were called to a halt during the implementation of social distancing measures, resulting in postponed party plans and invitations. As an alternative, friends and families worked around creative and heartwarming ways to virtually celebrate from the comforts of home, but still within the comforts of each other.
As we now navigate through the era of the "new normal" and slowly rekindle the joys and warmth of gathering safely together, two seasoned Event Planners, Pabys Creative Events and La Belle Fete share important tips to keep in mind when jump starting paused plans, from intimate birthday gatherings and corporate milestones to that much-awaited walk down the aisle.
Understand that pre-planned events will still undergo changes
Before anything, know that even the most solidified details made before quarantine will have adjustments to work around the new limitations, with safety as top priority. At this point, major celebrations with dates that coincided with the lockdown will have already been finalized even before the ECQ and most details will have been ironed out. However, keeping an open mind and heart while taking a more pragmatic approach to decision-making is key to adapting to these times.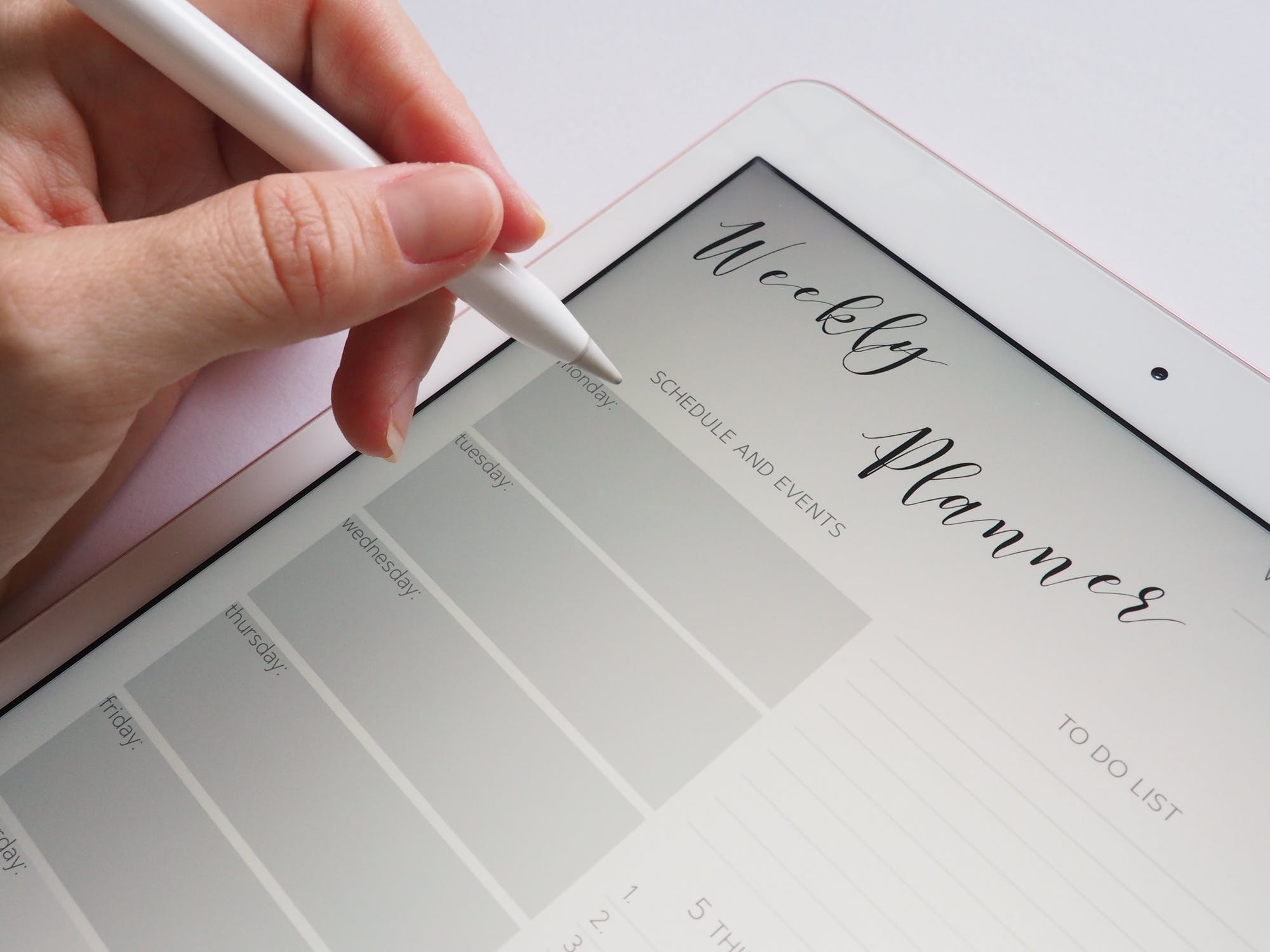 "The good thing is [this gives] more ample time to prepare – to be fit, to personalize and even add more details, to finalize the guest list, to focus on the preparation for the marriage or house, and to be ready for the sacrament – emotionally and spiritually," shares Ycoy Sitchon, Managing Director of La Belle Fete.
She adds, "The silver lining is the plans are still there, and that they are just paused."
Before zooming in on the details, consider the major factors in the new normal
Given the current circumstances, hosting an event in a month may look very different from planning one by the end of the year. An anniversary celebration now may require a more intimate and curated setting, but if the desire is to have a more significant headcount later on, scouting for larger venues as early as now may be a more fruitful option.
Keeping these factors in mind will help with envisioning the kind of event that will take place within the possible timelines.
Lock in a date, then the rest of the details will follow
Setting a date and capping the number of guests is one of the most crucial aspects in planning. Event Mastermind and Owner behind Pabys Creates Events Janna Pablo suggests preparing three dates as options, then deciding which would work best.
"The official start of event planning is when these have been finalized as the rest of the details of the event would always depend on it," Janna says, "Shortlisting or contacting a venue that can accommodate the expected number of guests would be the next step."
With planning comes logistics, and this is when professional assistance becomes most essential. Guidance from Event Planners like Pabys Creative Events and La Belle Fete is vital from setting a date, classifying the type of event that fits your requirements, booking the best venue and suppliers, and providing a safe environment for you and your guests. 
More importantly, they understand the steps necessary for getting back on track and adjusting to the new way of celebrating. If you need any assistance with existing or upcoming party plans, (Option for phone) feel free to contact Pabys Creative Events at  pabyscre8s@gmail.com and La Belle Fete at  info@labellefeteweddings.com.
Always come back to the meaning and purpose behind the celebration
Amid the taxing decision-making and tedious planning, remember the why. 
"Given this paradigm shift, I believe that planning a milestone will be different in the sense that the meaning behind the celebration will be front and center. The focus on trivialities or little worries, such as the goal to perfect each little thing, will completely change. It will gear towards relishing each moment, whether perfect or not," Jeff Sitchon, Managing Partner of La Belle Fete starts to explain, "If there's one thing that this crisis taught us, be grateful for little moments that tug at the heartstrings. There is a bigger purpose for every plan and every facet of the whole celebration – from the program, layout, styling, priorities, and every decision that the clients will make." 
La Belle Fete transformed the Fifth at Rockwell into a Nutcracker-inspired party for Julia Summer's 1st Birthday.
Janna adds, "Events should serve as an experience rather than just focus on everyone being physically present. Experience is what will make events memorable and fun."
Photo by Cocoon Studio. Pabys Creative Events planned a fun Olympic-themed Thanksgiving party at The Fifth last January 2020
Choose an events hall that will guide you every step of the way
Booking a stylish events space that will serve as a canvas for your vision is key. But now more than ever, it's important to choose one that goes beyond the borders of protocols and guides you through the whole process. Although our doors at The Fifth aren't open to celebrate with you yet, our lines are always open for any queries you might have to get a head start on the groundwork. Currently, we're working on the necessary steps to ensure your safety – taking no shortcuts as we prepare for your return.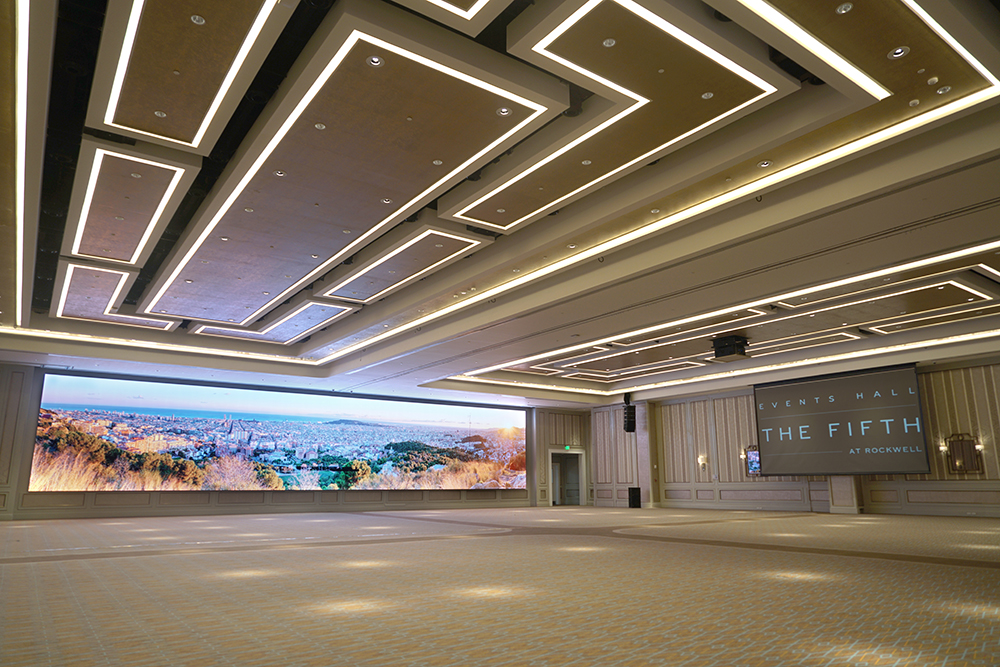 Given the extended GCQ guidelines that currently put a hamper on face-to-face gatherings and event bookings, it's best to stay vigilant and choose safety above anything else. For now, let's take the extra time to rediscover ways of sprucing up the celebration you deserve. With the transition to a newer but just as meaningful way of marking milestones, one thing remains the same: cherished traditions and personal accomplishments, big or small, will always be made memorable with us.
For The Fifth at Rockwell inquiries, you may get in touch with Aly Ferrer at alyf@rockwell.com.ph or 09178919625.