How To Curate Your Event's Menu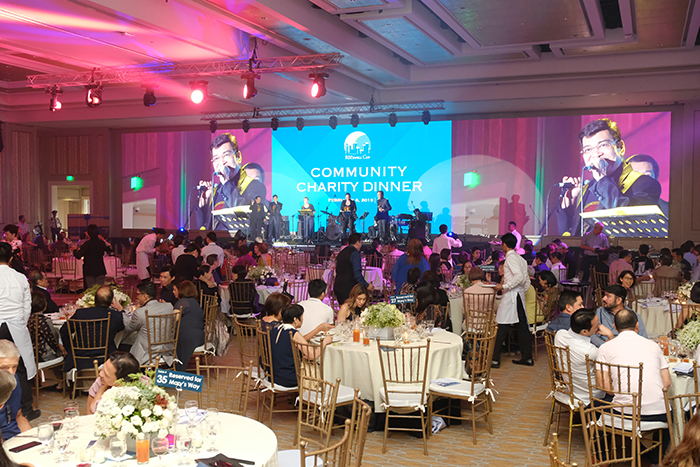 Though there are many different things to remember when hosting events, one thing is for sure—good food is a must. Whether it be a wedding reception, a birthday celebration, or even a corporate launch, guests look forward to the dishes they will be served. With food as a key element in an event's success, curating your menu needs plenty of thought and preparation and now seems to be an opportune time to lay out plans for future events. For this, we've enlisted the help of The Fifth at Rockwell's accredited caterers to share some factors to consider when doing so.
1. Work with your theme and budget
Zoning in on your event's theme allows you to choose a cuisine that suits it best. Once selected, you can figure out how many courses will be available and how it will be served. "Each celebration is special so we interact with the client to make sure they end up with a menu that has what they want to serve," shares Imelda Manalang, Sales Manager at Via Mare. "We offer menus based on the  type of event—from Breakfast, Brunch, Lunch, or Dinner and have it set up for a cocktail, a sit-down meal, or a buffet."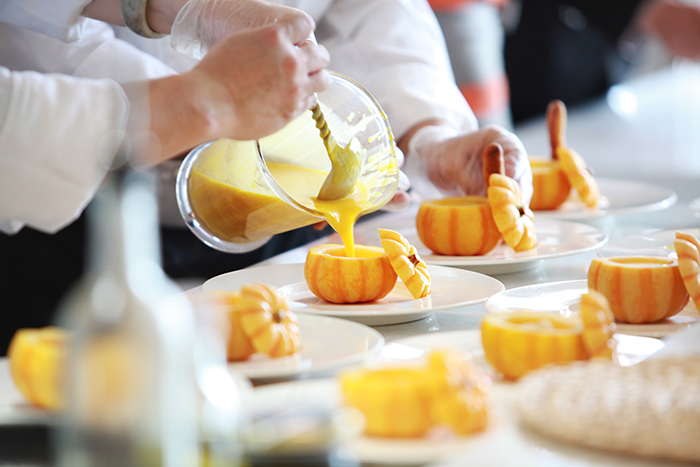 2. Consider your guests' preferences
Apart from selecting dishes that are sure to be crowd favorites, it's important to know your guests' food allergies and religious restrictions to make sure everyone in attendance has a safe and enjoyable experience. Alex Jimenez, Matchpoint Catering's Marketing Manager, also suggests to take into consideration your guests' age group. "Younger guests tend to be more adventurous, while older guests may prefer healthier options such as seafood or vegetarian dishes."

3. Offer a variety of dishes
It all boils down to how delicious the food is and how bountiful it is. By offering a range of dishes, you're more likely to create more excitement and please all of your guests. Sales Manager Cherry Galinato of Mesclun shares that for kiddie parties, they curate food carts and stations while wedding party packages come with a cheese station and a 2-tier Carrot Cake. "For corporate accounts, we serve cocktail food for those pre-event proper socials. Moreover, our Grazing Table with a customizable selection of food definitely adds that extra glam."

With many current events postponed indefinitely, there is enough free time on our hands to plan for future ones. This will prove useful as curating a menu and thinking of how the dishes will be presented takes time and needs careful thought. All things considered, food is an essential part of any event because of the joy it brings, and a well-prepared menu will surely reap its rewards. And though our doors have yet to open once again, The Fifth at Rockwell can connect you to any of our esteemed caterers and help with any of your event-planning needs.
For catering inquiries, you may contact Mesclun at 0977 802 3900, Matchpoint Catering at 0917 557 4200, and Via Mare at  8-890-8090.